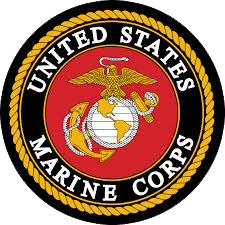 SGT Jacob Mally Gray
Called Mally by Brenda, his Mom
Jacob was born on December 3rd, 1986 in Alexandria, Louisiana, the 3rd son of Brenda & Chris Gray. Jacob was a twin and the "baby" of the family (by 4 minutes). Ever since age 10 all Jacob talked about was becoming a Marine. He actually took summer courses so he could graduate 1 year early at the age of 17. Jacob went to MRCD Parris Island on Nov 15, 2004 and graduated on Feb 11, 2005. He then did 6 weeks participating in the Permissive Recruiter Assistance program prior to attending School of Infantry where he graduated May 2005. Jacob was assigned to 3rd Battalion, 6th Marine Regiment, Lima Company in June 2005 stationed at Camp Lejuene, NC his whole career. Jacob had done 4 deployments prior to his death on June 4, 2015, Jacob was almost 29. Operation Iraqi Freedom (8/25/05-3/20/06, 1/19/07-8/9/07, 4/5/08-10/25/08 he re-enlisted while in Iraq). Operation Enduring Freedom-Afghanistan (1/9/10-8/17/10) where while in Marjah he stepped on a IED and suffered knee damage. That didn't stop my son, he was back on duty within 36hours because he had to protect and be there for his men. Jacob' integrity and fighting spirit had earned him the respect of his soldiers. To his men he was known as the "Legend of 3/6" because of his reputation for running toward a fight & gun fire especially to save his men.
Jacob enjoyed hunting, fishing and being in the great outdoors. You would always catch him on down time reading a book or on his kindle reading. He loved spending time with his family and friends. Jacob was a kind, giving and extremely intelligent person who always was looking for ways to better himself and those around him. Many men are alive today because my son was an outstanding leader and did everything in his power to make sure his men made it home. May we always remember him for his dedication, service and his honor to this country, his men, the USMC. Jacob will be loved and missed by all who knew him. My Hero, My Son!!

Jacob was laid to rest on June 13th, 2015 at Hazard Cemetery in West Salem, Ohio.