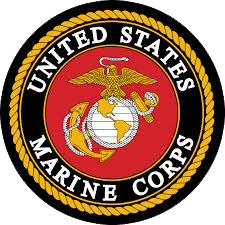 LCpl Michael Edward Blanco
Michael was very adventurous and thrived on adrenaline! He was the protector of anyone in need.
Michael was born May 7, 1991. He ended his life on Monday, February 15, 2010 at almost 19 years of age.

Michael was the proverbial sheepdog always protecting the sheep from the wolves. Michael was always the person standing up for anyone and he lived his life always doing the right thing. These were some of his most admirable qualities. But what stands out most to all of us who knew him best and loved him most, was his amazing energy and infectious smile. Michael was that person who lit up every room as soon as he walked in and he somehow managed to make every person feel so special and loved. Michael's motto was to live life to the fullest and even though his life may have been cut short far too soon, he definitely lived every day with love, light, happiness and friends and family. His love of God, country and family resonated in everything he did. The stories are endless on how he would choose to help others. His family and friends knew Michael would always be there for them. Michael lived to serve. Michael frequently gave to people in need, never asking to be identified or ask for any acknowledgement. Even after Michael's death we learned from numerous people that Michael always went above and beyond to help everyone that he could.
Michael mastered every sport he tried but soon found a passion for extreme sports, mainly BMX trick riding, skateboarding, snowboarding and just about anything that challenged him! It was this passion for challenge, his love of God and country and his deep need to protect, that brought Michael to the United States Marine Corps.

Michael had experienced more in his brief 19 years than most others will ever do.

"I learned so much about love and life from my son. I strive to be as kind, generous and giving as he was. And I hope to always keep his legacy alive. My son, Lance Corporal Michael Edward Blanco, will always be my Hero." Bruce, Michael's Dad.