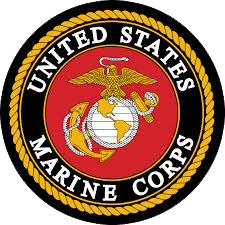 LCpl Brandon Wayne Robinson
In Memory of LCpl Brandon Wayne Robinson, USMC 12/14/83 – 12/05/13 2/1 Fox Co Camp Pendleton, CA
"Brandon was born in Virginia Beach, VA. We moved to Moyock, NC when he was 10. Brandon wanted to join the Marines when he learned of the Marine Barracks Bombing in Beirut, Lebanon.
Brandon loved motocross, starting from age 6. He loved the outdoors - his true love was fishing. Brandon was a thrill seeker; I think that's why he joined the Marines.
He was honorably discharged in October 2011. We were so happy when Brandon came home; we felt he was safe. Little did we know our Brandon never came home… not our Brandon… I believe an empty shell come home. I see it so clearly now! I now want to do all I can to share Brandon's story in this FIGHT for our 22 vets we are losing on a daily basis. His death was ruled service related / PTSD."
--Shared by his mother, Stephanie.
Brandon was a veteran of the United States Marine Corps who served two tours in Iraq and Afghanistan and was a proud member of the color guard.

Brandon was a student at Elizabeth City State University where he was nearing his degree in Industrial Engineering with a minor in Mechanical Engineering. He graduated from Kinston Aviation School and had obtained his private pilot's license.
Brandon was a hard worker who lived life to the fullest and enjoyed fishing, motor cross, being outdoors and spending time with his family who loved him deeply.

Brandon was an honorable Marine and had a great love for his country and the brothers he found along his journey. He was a dependable and responsible father and loved his daughter wholeheartedly. His beautiful spirit will live and remain in the hearts of all who knew and loved him.

Brandon, we will be lost without you. We will miss you every minute of every day.
Rest in peace - until we meet again.